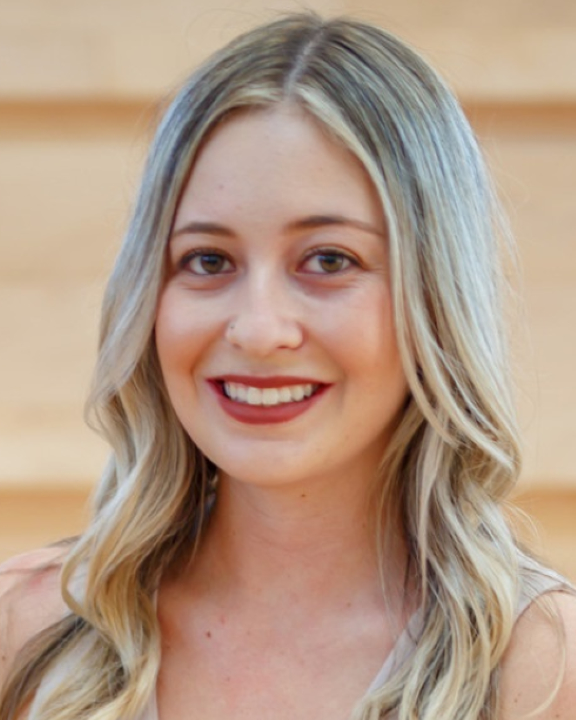 Ashley Devin
Senior Program Manager
Ashley Devin, MPH, is a Senior Program Manager where she manages the COPE Health Scholars program at Kaiser Permanente Orange County – Irvine Medical Center in Irvine, California. In this role, Ms. Devin oversees the day-to-day operation, direct initiation, and expansion of the COPE Health Scholar program. Ms. Devin serves as a guide to the COPE Health Scholars program Leadership team and participants by focusing on program management, recruitment, training, and the professional development of program participants.
Prior to joining COPE Health Solutions, Ms. Devin was enrolled in the Health Scholar program at Hoag Memorial Hospital Presbyterian in Newport Beach, California from two years. Following her graduation from the program she began work as a Health Educator for Partners4Wellness, a local non-profit in Orange County, California. In this role she assisted with the planning, implementation and evaluation of a grant funded by the Orange County Health Care Agency.
Ms. Devin graduated from California State University, Fullerton with her Bachelor of Science in Health Science. Ms. Devin continued her academic career and obtained her Master's in Public Health from National University.
Ms. Devin looks forward to being a part of a team that provides future health care professionals with the opportunity to obtain hands on experience and knowledge of the health care field in order to make educated decisions about their career pathway.