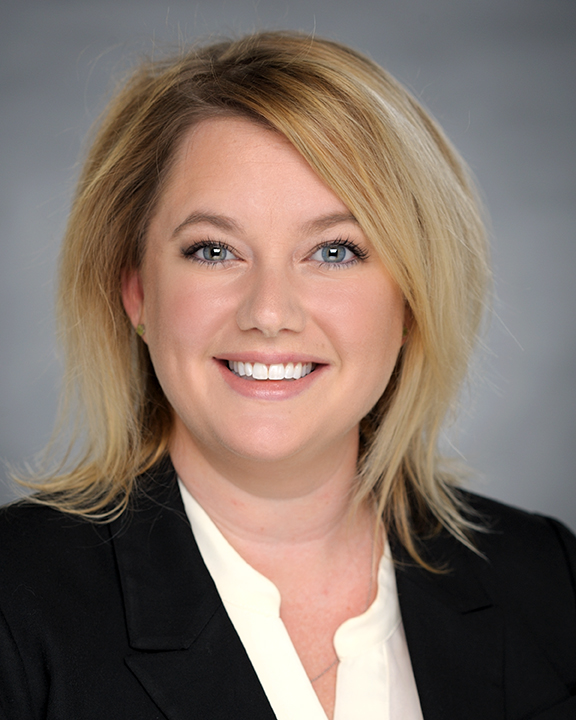 Lindsey Patton
Vice President
Health Workforce Operations
Lindsey Patton, MHA joined COPE Health Solutions in August 2015. In her role as Vice President, Mrs. Patton is working to expand workforce solutions, and further integrate these solutions with consulting services for our clients.
During her tenure with the firm, Mrs. Patton has worked on numerous accounts in New York and Texas, with a primary focus on 1115 Medicaid Waivers. Notably, she served as the Account Lead for OneCity Health, a subsidiary of NYC Health & Hospitals, supporting network development, performance-based contracting initiatives and overall account management.
In addition to Mrs. Patton's consulting leadership, she also played an instrumental interim role leading our internal finance department, overseeing all aspects of monthly close, annual audit, Board reporting and other central day-to-day operations. Mrs. Patton was able to leverage her financial background for this leadership role, as prior to joining COPE Health Solutions, Mrs. Patton served as a Senior Financial & Budget Analyst for JPS Health Network, a 500+ bed, teaching hospital in Fort Worth, Texas.
Mrs. Patton resides in the Dallas/Fort Worth area of Texas and received her master's degree in health administration from the University of North Texas Health Science Center where she graduated magna cum laude. She also holds a bachelor's degree in biology and a Green Belt in Lean Six Sigma.