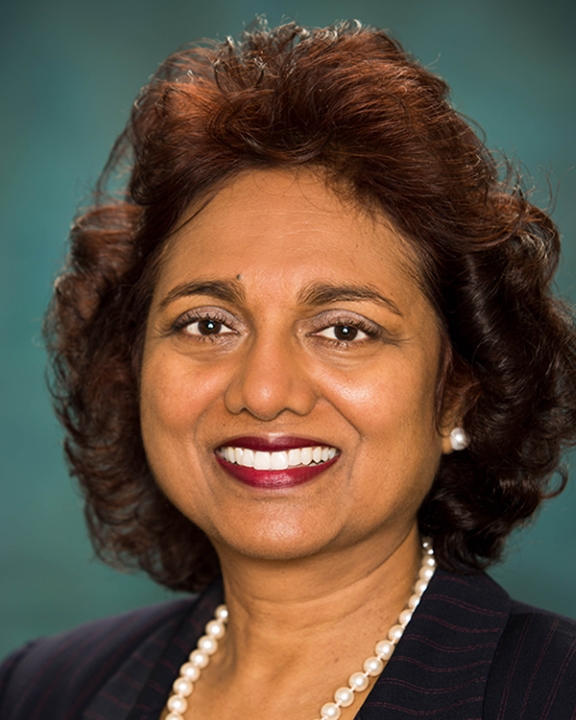 Margaret R. Peterson
Principal
Margaret R. Peterson, PhD, is an Advisor and Principal with COPE Health Solutions, working primarily with hospitals and health systems nationally. Prior to joining COPE Health Solutions, Dr. Peterson served as President of Dignity Health-California Hospital Medical Center located in downtown Los Angeles. This 318-bed community hospital offers a full-continuum of acute care services along with a Level II Trauma Center. While at California Hospital, she facilitated the project to build a new 4-story patient care tower to meet seismic requirements and to expand and strengthen services to meet the health care needs of a changing community. In addition, she led strategies leading to financial stability and improved quality patient care outcomes.
Prior to joining California Hospital, Dr. Peterson served as Chief Executive Officer of Desert Valley Hospital and Desert Valley Medical Group in Victorville, California, where she led expansion efforts that included the opening of a comprehensive heart center and the implementation of a robotic surgery program. She has extensive executive experience in hospitals throughout the country and spent numerous years in academia as Chairman and Professor of a baccalaureate nursing program. She has an eclectic background in hospital operations which includes experience in managing a medical group, developing a population health program, implementing a kidney transplant program, managing several hospital building projects, and working with medical residency programs. She has also worked in four different states for not-for-profit, for-profit, system and independent hospitals which gives her a broad, national perspective of health care.
Dr. Peterson was the 2019 Chair and is the current Past Chair of the Hospital Association of Southern California Board of Directors, which serves to resolve issues with funding, patient safety, regulation and policy for hospitals in Southern California. In addition, she is also a member of the California Hospital Association Board of Trustees, Trustee of the Olympia Medical Center Board and Member of the Ascendant Academy Board. She is also an appointee to the Los Angeles County Emergency Medical Services Commission, which acts in an advisory capacity to the Los Angeles County Board of Supervisors and the Los Angeles Director of Health Services.
Dr. Peterson has been honored by several organizations for her community leadership and was named as "2005 Woman of the Year" by the 38th Assembly District of the California State Legislature. More recently, she was named "2018 Woman of the Year" by the Women in Health Administration of Southern California and "2018 Health Care Leader" by the LA Business Journal. A results-oriented leader, Dr. Peterson understands the important role that a hospital plays in the well-being of the community it serves. Throughout her career, she has demonstrated her commitment to excellence in patient care through strategic partnerships with many notable community organizations. Thus, she has held leadership positions in the Chamber of Commerce, Rotary Club, county-level health commissions, and hospital association councils. She is mission-driven and committed to hospitals' delivering safe, quality patient care, managing cost, engaging employees and physicians, promoting growth, and providing relevant healthcare to members of the community it serves.
Dr. Peterson began her career as a registered nurse after earning a Bachelor of Science Degree in Nursing from Columbia Union College in Maryland. She went on to earn a Master of Science Degree in Cardiovascular Nursing from The Catholic University of America in Washington DC, and a Doctor of Philosophy Degree in Administration from Miami University in Ohio.